Have you locked yourself out of your car? Gaining entry to a locked vehicle sounds challenging, especially for people who don't have any knowledge about auto locksmithing. There are, in fact, many ways on how to gain access to a vehicle, but not all of them are non-destructive.
Ways to Gain Access to a Vehicle
Some use airbags with wire levers while others use rakes in which it rubs over the wafers in the lock for them to move.
Rakes or Inner Groove picks mainly work for older vehicles with nonlaser cut keys. It rubs the wafers for them to move to the open position. This method of vehicle entry isn't ideal because it damages the wafers. You will gain access to your locked vehicle, but you will have to replace the car's lock as well, giving you additional costly expenses.
Using an airbag in the car's door will create a space that is enough for a wire to fit and hook a door lock or move a handle. But you have to take note that wires can often scratch the car interior while the airbags can create a big gap and bend the car's door in its frame. You will notice this when you are driving, and you can hear the wind getting into the car.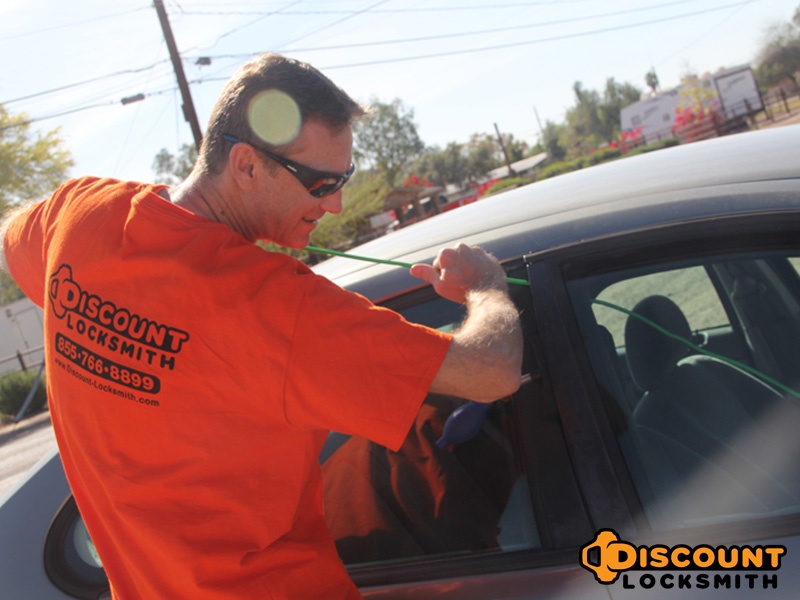 While those methods don't smoothly work, Lishi tools have been manufactured to pick the lock, accurately and safely. Using Lishi tools is totally non-destructive to the door, the frame, or the locks.
Lishi Tools
There are three different types of Lishi products commonly used in auto locksmithing: Lishi Picks, Lishi Decoders, and Lishi 2-in-1 Picks/Decoder.
What's the difference between these products? What is the benefits or advantage of each?
When you get locked out of your car, Lishi Pick is the tool to use to open the car lock. Most instances of lock-outs, people forgot their keys inside their car – this will require to gain entry to the car quickly, and with no damage. You can either use Lishi Pick or the Lishi 2-in-1 Pick/Decoder. Lishi picks work smoothly to move each wafer in the lock one at a time, leaving it with no damage. But these picks require an extent of skills and a lot of practice.
For instance, you lose your key or had them stolen; what you will need is Lishi Decoder. Auto Locksmith needs to find the code of the key from the lock and then cut a key – this is what you called Lock Decoding. Lishi Decoder is basically a tool finding every wafer in the lock and specifying the size of the wafer.
There are types of locks that need to be opened first before you can decode it. While there are other locks that you can decode even it is still locked. Here, the Auto Locksmith needs to lock decode, key cut, and then open the lock using the key he cuts. When you are hiring an Auto Locksmith to decode locks, make sure he offers a key cutting service as well.
Lishi 2-in-1 Pick/Decoders are the ideal tools of all because it is designed to open and decode a lock at the same time! It works faster, making it easy for the Auto Locksmith to do the job. In under 3 minutes, the locks can be picked open and decoded.
Are you interested in becoming a locksmith or specialize in Auto Locksmithing? Train to be a certified locksmith technician at Locksmith Training School! Get started today! Call (480) 660-8558.